Much love to you on this beautiful sacred day, the wedding day of the god and goddess, also known as May Day in the northern hemisphere. When I wrote my usual blessing for it on twitter this morning, I found myself unexpectedly typing Beltaine, which I've never done before. Now I'm typing Bealtaine for this post, which is the fully proper spelling. I watched
a movie set in Ireland
last night, that must be it!
Like my dear grandmother, I have always loved all things Irish. As a teenager people knew to give me Irish gifts, including a wonderful book from my brother about the old stone walls of Ireland. If I'd been smart back when I was choosing a name for blogging, I would have gone with something Irish or Gaelic, rather than randomly setting on the prosaic Sarah. Certainly now that I'm a writer I would wish for something more interesting! Living in a country to whose native culture I have no connection, and also having no connection with the cultural ties of my name, makes for a very lost feeling. Especially when we are advised by wise folk to develop a relationship with the spirituality of our location rather than cleaving to one far from where we are - or to seek connection within our culture's tradition (which is very unhelpful when you may simply not believe in what that tradition teaches.)
I understand the importance and beauty of being in relationship with the land which holds you. But I think if we deprive our spirit of its true mythic language, we end up very alone indeed. Of course, following a culture which is thousands of miles away from you is lonely too, especially when no one else around you does so. But it is better than denying your spirit its truth.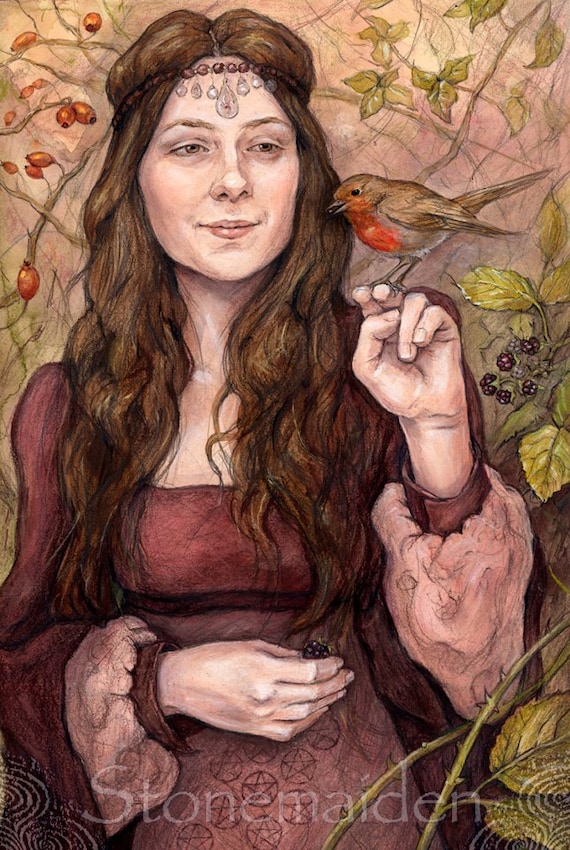 For decades, I have followed the old pagan Wheel of the Year. It resonates with how I was raised and what I chose to believe for myself and what I see in the world around me. I don't abide by the exact customs of it, for that's impossible here. Instead, I allow my spirit to have a natural relationship with the world turning. If you look in my right-hand sidebar you will see that I personally call this time of year Tender Moon. Bealtaine used to be a day of delight for me, and now it is a time of quiet meditation. It has evolved over the years and will continue to do so I'm sure.
Were I living in England or Ireland, no doubt I would abide more closely to the traditional ways of celebration. But here at the far edge of the world, without community, without a true name, with only the wind and the moon as companions, I find the mystic path - embracing being without, being alone, the inner path - is the most comforting to follow.